6 moves you'll do in a Body Pump class
Les Mills' Body Pump class is THE original barbell fitness class!
It's a fantastic full body workout that challenges all major muscle groups through weighted exercises – ideal for anyone looking to get lean, toned and fit – fast.
Using light to moderate weights with lots of repetitions you can burn up to 600 calories per session!
With great music and awesome instructors as motivation, you'll be sure to power through each class.
Here's a taster of just six of the moves you can expect to perform in Body Pump, as demonstrated by our very own instructor and group-exercise-extraordinaire, Helen Coy.
1. Side Rotator Raise
This move is nowhere near as easy as Helen makes it look, but it's well worth the effort.
An excellent move for toning your shoulders and arms.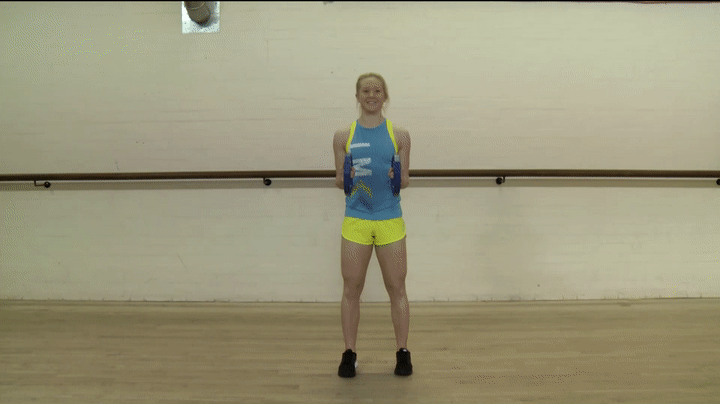 2. Dead Lift
A strength based barbell move performed by tipping the hips back and keeping the bar close to the legs.
The range of the Body Pump dead lift builds strength in the back and legs.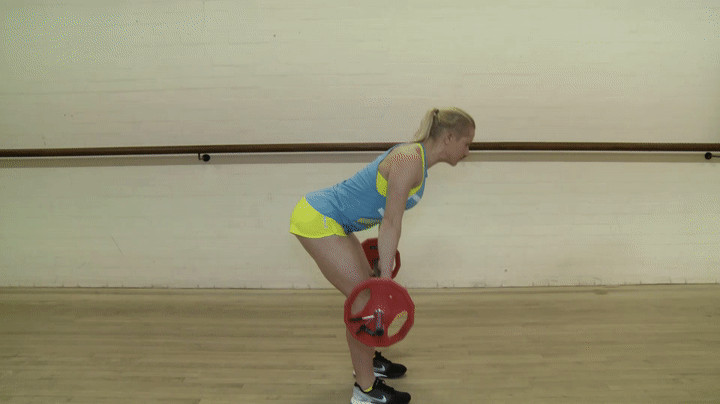 3. Tricep Extensions
As the name suggests, this move works the triceps – the muscles in the back of your upper arms.
Fantastic for isolating and toning!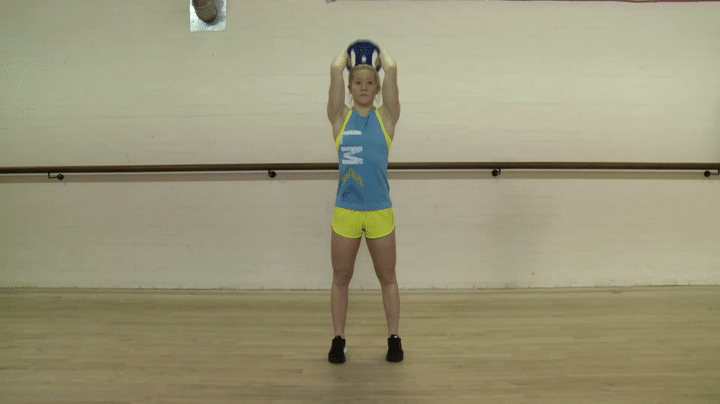 4. Dead Row
Starting in the dead lift position, pull your elbows back bringing the barbell up to your ribs.
The dead row works the arms, back and the legs.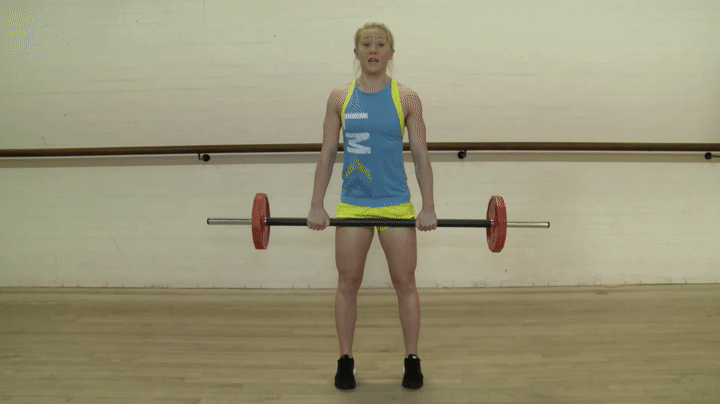 5. Side Raise
The side raise works the outside of your shoulders ie, your deltoids (or delts).
Hold your elbows at 90° and lift elbows to shoulder height, keeping wrists straight.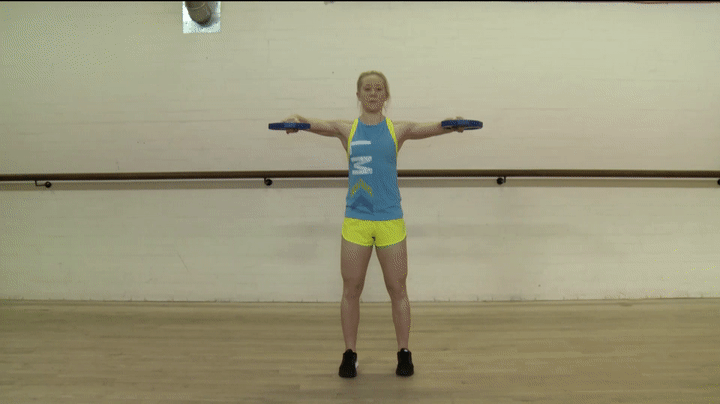 6. Clean and Press
A compound movement, meaning it works more than one muscle group.
Performed keeping the bar close to the body, this all-rounder works the shoulders, back, arms, abs, legs and bum.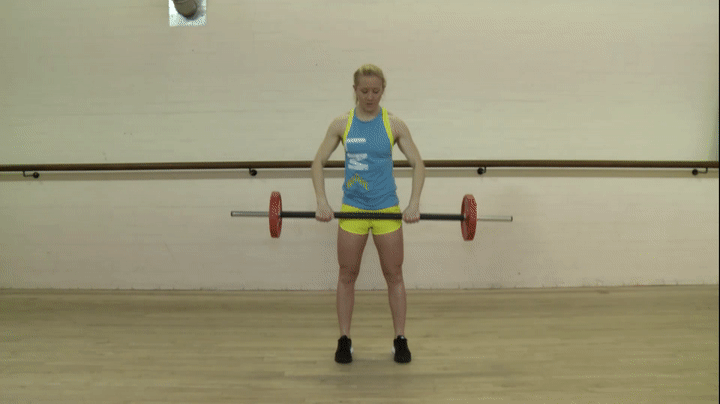 Body Pump is just one of the many group exercise classes that will available in Sport & Fitness when it opens later this year.
You can book onto classes at the Munrow online via the University of Birmingham Sport website